Akryane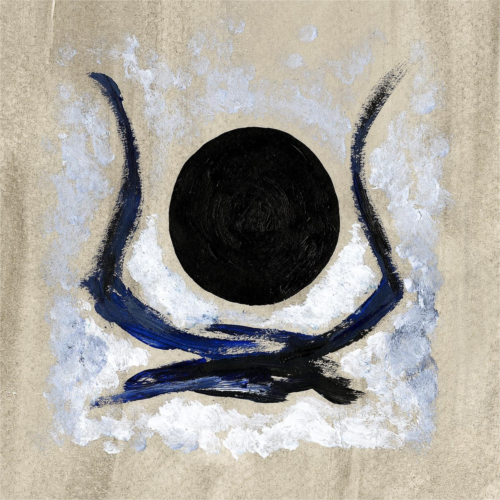 | | |
| --- | --- |
| Artist | Pablo Pirnay-Dummer |
| Title | Akryane |
| | |
| Release Date | Monday, December 21, 2009 |
| Genre | World > Worldbeat |
| | |
| Copyright | © ParaDocks Omnimedia |
| Country | GERMANY |
Update Required
To play the media you will need to either update your browser to a recent version or update your
Flash plugin
.
Promotion Text
Akryane - a little musical fairy tale
Akryane is a little musical fairy tale. A land is getting beleaguered by ice. The inhabitants recall an old legend about the half-goddess Akryane. They call upon her for help but for a long time their pleas go unanswered. Finally the worshipped one descends and changes the land. But a price has to be paid for her divine intervention. Akryane has been arranged with electronic as well as real instruments. The structure contains polyrhythmic movements and attempts itself at a broad harmonical diversity. The young and already beautiful voice of Stefanie Pirnay draws a lively picture of the inhabitants' perspective at central plot points. The recordings have been made prior to her studies at the Musikhochschule Freiburg. Anne Prior takes on the role of the narrator and delicately unfolds the setting of the piece in the prologue and the epilogue. Stefanie Pirnay about Akryane: "My first reaction towards the request of writing something about Akryane was one of surprise as the creation of this piece had been quite some time ago. How often had I been listening to Akryane, my beloved 'skull music' as I like to call it because some parts sound as if they had been drummed with and on bones? The alternation between dreamy carelessness and a not so subtly growing tension. One thing immediately came back to my mind: that playful and cheery madness suffusing every part of the piece. In between a wide and fertile landscape and an amused wink lurks the dissolution of well known realities. The downright classical symmetry lulls the audience in a false sense of security before tearing that same security to pieces. My first thought was one of cultural dissonance. But that gradually evolved into the notion that every salvation, every intervention carries alteration and change within itself." Akryane ist ein kleines musikalisches Märchen. Ein Land wird vom Eis heimgesucht. Die Bewohner besinnen sich daraufhin der alten Legende einer Halbgöttin Akryane. Sie rufen sie um Hilfe, doch lange passiert nichts. Dann aber steigt die Angebetete herab und verändert das Land. Seine Bewohner bezahlen dafür jedoch einen Preis. Akryane ist sowohl elektronisch als auch mit authentischen Instrumenten arrangiert. Die Struktur enthält zum Teil polyrhythmische Verschiebungen und versucht sich ebenfalls an einer harmonischen Vielfalt. Die junge und bereits wunderschöne Stimme von Stefanie Pirnay zeichnet an zentralen Stellen die Perspektive der Bewohner. Die Aufnahmen wurden noch vor ihrem Studium an der Freiburger Musikhochschule gemacht. Im Prolog und Epilog ist Anne Prior als Erzählerin zu hören, die feinfühlig und lebendig den Rahmen der Handlung aufspannt. Stefanie Pirnay über Akryane: "Meine erste Reaktion auf die Anfrage, ob ich ein paar Zeilen zu Akryane schreiben würde, war sehr überrascht,lag die Entstehung dieses Werkes doch schon so weit zurück. Wie oft aber habe ich Akryane gehört, meine geliebte 'Schädelmusik', wie ich sie immer gerne nenne, denn einige Stellen hören sich so an, als würde man auf diese perkussiv auf Knochen spielen. Der Wechsel zwischen verträumter Sorglosigkeit und einer sich nicht so unterschwellig aufbauenden Anspannung. Etwas fiel mir sofort wieder auf: der verspielte und fröhliche Wahnsinn, der allen Stücken innewohnt - zwischen Bildern einer weiten fruchtbaren Landschaft und einem amüsiertem Augenzwinkern lauert gerade wegen des letzteren immer wieder das Auflösen bekannter Realitäten. So wägt es den Hörer zum Teil durch gradezu klassische Symmetrie in Sicherheit, nur um diesen durch 'Stiltropen' den Boden unter den Füßen wegzuziehen.Ein Kulturbruch in sich, wollte ich zuerst denken, dann aber der Gedanke, dass jede Rettung, jede Intervention die Veränderung und den Wandel in sich trägt."
Management / Booking
Get in contact
Promotion plan
Amazon, iTunes, Spotify & Co.