Rumores de orquesta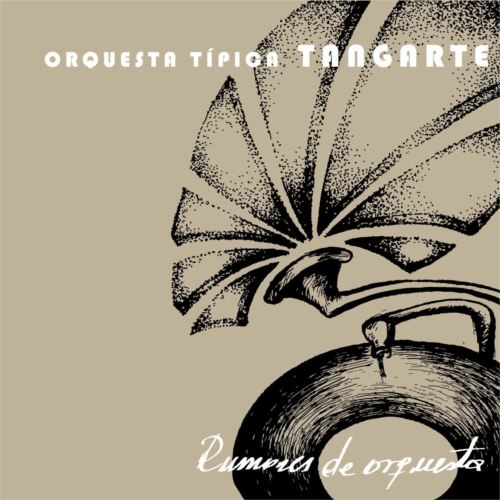 | | |
| --- | --- |
| Artist | Orquesta Típica Tangarte |
| Title | Rumores de orquesta |
| | |
| Release Date | Wednesday, October 10, 2012 |
| Genre | Latin > General Latin |
| | |
| Copyright | © monophon |
| Country | SWEDEN |
Update Required
To play the media you will need to either update your browser to a recent version or update your
Flash plugin
.
Promotion Text
Tango Argentino - Made in Sweden
Orquesta Típica Tangarte is an Argentinean-Swedish tango orchestra, founded in 1999 in Malmö, Sweden. The orchestra's music is the tango from Rio de la Plata, a repertoire with a great variety from the 1940's and -50's up to this date. Well-known composers like Villoldo, Canaro, Fresedo, Di Sarli, Troilo, Pugliese and Piazzolla, to mention a few, are part of this repertoire. The music is primarily played for dancing; for people to meet in the embrace of the tango and to be carried away by the music. But with this wide range of music, the programme is also suitable for concert performances. Tangarte often work together with the dancer Marcela Troncoso, who can teach to dance as well as perform. Orquesta Típica Tangarte was formed by the bandoneonist Juanjo Passo in 1999 with the purpose of performing and spreading tango music from its birthplace, Rio de la Plata. The tango orchestra's extensive repertoire ranges between different styles, rhythms and eras and offers both the listener and the dancer perfect sonority and a genuine tango sound, bringing reminiscence of the voices, smells and personal stories from the deepest origins of the tango. The foundation of tango is the music, the dance, the poetry and the vocal/instrumental interpretation. It is a universe with the environments, codes, body language, gestures, clothing, vocabulary, rituals and history of its own, telling the story of life. Welcome to dance or just lay back and let yourself be swept into the different moods of Rumores de orquesta - from the meditative and tender to the exalted and even brutal - and let the magic take you into the music's heart and soul. The orchestra has during the years performed at various festivals in Scandinavia, parts of Europe and South America. Main events include the World Tango Summits (Cumbre Mundial del Tango) in Rosario/Argentina (2001), Sevilla/Spain (2005), Valparaiso/Chile (2007), Bariloche/Argentina (2009) and Seinäjoki /Finland (2011) as well as Tarbes Tango Festival/France (2005), CITA Buenos Aires (2009), F.I.T.A. '10 and '11 Paris/France, Salamanca, Granada and Almería in Spain, Tango del Norte and Copenhagen Jazz Festival in Copenhagen/Denmark, Loewesaal Berlin/Germany, Faces Etno Festival and Tyrväntö Tango Festival/Finland. TV appearances in TV NDR/Germany, TV4 Sweden. Orquesta Típica Tangarte regularly invite great guest musicians, singers and dancers such as bandoneon players Luis Stazo (Sexteto Mayor), Victor Villena, Carlos Buono, Carlos Quilici, Mercedes Krapovickas, Paolo Russo, Santiago Cimadevilla, Claudio Constantini and Marcelo Mercadante, pianists Cristian Zarate and Juan Esteban Cuacci, guitarist Leonardo Sanchez and singers Elisabeth Figeroa och Patricia Nora. The latest record is "Rumores de orquesta" (monophon Sweden 2012). Tangarte have previously recorded three CDs - "Lo que vendrá" (monophon Sweden, 2007), "Ecos de Tango" (EDT/monophon Sweden, 2004) and "Danzarin" (Skåneton/Hi-hat records). Orquesta Típica Tangarte - Rumores de orquesta credits: Juan José Passo - vocals (# 2, 3, 8, 9, 16, 18) Sofia Álvarez Tidstrand - vocals (# 5, 6, 10, 11, 15, 17) Juanjo Passo - bandoneon (all # except 17, 18) Mercedes Krapovickas - bandoneon (all # except 9, 10, 14, 17, 18) Lars Pilsgaard Hansen - bandoneon (# 4, 7, 13) Garik Binder - piano (all # except 9, 10, 14, 17, 18) Irina Binder - violin (all # except 17, 18) Hedda Heiskanen - violin (all # except 17, 18) Per Tidstrand - violoncello (all # except 17, 18) Viktor Auregård - double bass (all # except 17, 18) with Special Guests: Cristian Zárate, piano (# 9, 10, 14), Leonardo Sánchez, guitar (# 9, 10, 14), Juan Esteban Cuacci, piano (# 17, 18) Transcripciones y arreglos: Julian Hasse, Juan Rivero, Jorge Dragone, Juan Esteban Cuacci, Cristian Zárate Musical direction Juanjo Passo. Recorded, mixed and mastered by Per Tidstrand at I/O studios, Malmö, Sweden. Produced by Per Tidstrand. Design by Per Tidstrand & Artwork by Marcela Troncoso.
Management / Booking
Get in contact
Amazon, iTunes, Spotify & Co.