Sunburst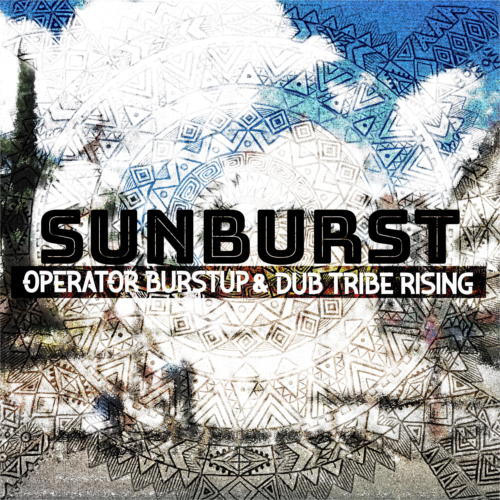 | | |
| --- | --- |
| Artist | Operator Burstup/Dub Tribe Rising |
| Title | Sunburst |
| | |
| Release Date | Friday, January 21, 2022 |
| Genre | Electronic > Techno > Dub Techno |
| | |
| Copyright | © SHF Records Vienna/Log A Fire Records |
| Country | AUSTRIA |
Update Required
To play the media you will need to either update your browser to a recent version or update your
Flash plugin
.
Promotion Text
When DubTechno meets THIS voice - the sun will burst - and the dancefloor burn.
DESynthesizer-Akkorde mit Echo und Nachhall. Spärlich, aber gezielt eingesetzte atmosphärische Flächen. Weiche Beats. Minimalistischer Bass. Musik als Modelliermasse, die man beliebig formen kann. DubTechno ist gleichermaßen Tanzmusik wie auch Soundtrack zum Chillen zu Hause. Und wenn die soulige Stimme von Sabina Thompson dazukommt und Monsieur Knabberdub diese durch alle denkbaren und undenkbaren FX-Schleifen jagt, dann funktioniert das Ganze auch als Song. Operator Burstup und Dub Tribe Rising haben sich für "Sunburst" zusammengetan, um den dunklen Winter und die Omikron-Welle zu vertreiben.Operator Burstup produziert seit 1992 Musik, unter anderem die Hip-Hop-Band Schönheitsfehler, mehrere Tracks des Drum'n'Bass-Kollektivs Wicked Squad sowie zuletzt das junge, aus Asien stammende Genre B-Step. Veröffentlicht wurde seine Musik u.a. von den Labels Duck Squad, Gig Records (BMG), Motor Music (Universal), Wicked Records und SHF Records Vienna.Dub Tribe Rising sind ein seit 2020 existierendes Produzenten Duo, die gemeinsam in den Bergen Niederösterreichs nahezu 24/7 in ihren LOG A FIRE Studios arbeiten und wohnen . Zum Einen sind es die intuitiv erschaffenen Soundwände, Tongemälde, und FX-Fahnen und zum Anderen die archaische Unverfälschtheit der angrenzenden Natur die ihren Puls und Rhythmus mitprägen. In dieser kurzen Zeit wurden 23 Songs inkl. Videos veröffentlich die in vielen Teilen der Welt Airplay bekamen. Sogar der kürzlich verstorbene Pionier des Dub, Produzent von Bob Marley und Grammy Winner, LEE 'Scratch' PERRY hat mit den Beiden zusammengearbeitet und sich immer wieder als großer Fan geoutet. ENSynthesizer chords with echo and reverberation. Sparsely, but purposefully used atmospheric areas. Soft beats. Minimalistic bass. Music as a modeling clay that can be shaped as desired. DubTechno is dance music as well as a soundtrack to chill out at home. And when the soulful voice of Sabina Thompson joins in and Monsieur Knabberdub chases it through all conceivable and unthinkable FX loops, then the whole thing also works as a song. Operator Burstup and Dub Tribe Rising have teamed up for "Sunburst" to drive away the dark winter and the omicron wave.Operator Burstup has been producing music since 1992, including the hip-hop band Schönheitsfehler, several tracks by the drum'n'bass collective Wicked Squad and, most recently, the young genre B-Step, which originated in Asia. His music has been released by the labels Duck Squad, Gig Records (BMG), Motor Music (Universal), Wicked Records and SHF Records Vienna, among others.Dub Tribe Rising are a producer duo that has existed since 2020, who work and live together almost 24/7 in their LOG A FIRE studios in the mountains of Lower Austria. On the one hand there are the intuitively created walls of sound, tone paintings and FX flags and on the other hand the archaic authenticity of the surrounding nature that shape their pulse and rhythm. In this short time, 23 songs including videos were released, which got airplay in many parts of the world. Even the recently deceased dub pioneer, Bob Marley and Grammy Winner producer, LEE 'Scratch' PERRY has worked with the pair and has consistently outed himself as a huge fan.
Management / Booking
Get in contact
Amazon, iTunes, Spotify & Co.