Matthias Fletzberger - Comeback-Recital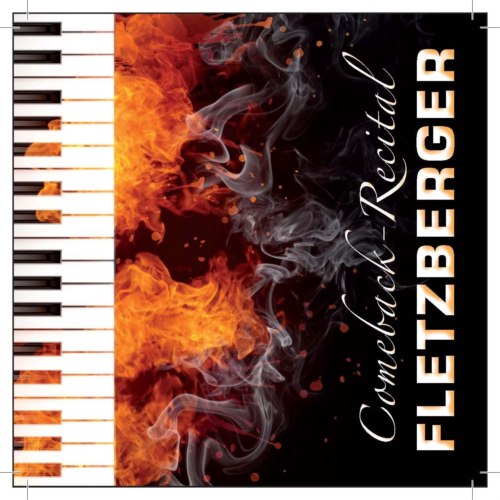 Update Required
To play the media you will need to either update your browser to a recent version or update your
Flash plugin
.
Promotion Text
Matthias Fletzberger
Matthias Fletzbergers erster Klavierabend nach 20 Jahren Konzerthaus. Von einer Sensation ist zu berichten: Der Österreicher Matthias Fletzberger gewann vor 20 Jahren die bedeutendsten Wettbewerbe und stieg aus, als das Rennen um die Welt eben erst begonnen hatte. Vor zwei Jahren begann er wieder acht Stunden pro Tag zu üben. Das Resultat weist ihn als Künstler der ersten Reihe aus. Abgesehen davon, dass Beethovens "Les Adieux" kein Einspielstück ist: Im Bereich der Spätromantik hat Fletzberger heute niemanden zu fürchten. Eine allen Herausforderungen gewachsene Technik, fulminantes Rhythmusgefühl und unerschöpfliche Kraft sind das Erste, was im Umgang mit Strawinskis "Petruschka" beeindruckt. Endlich Mussorgskys "Bilder einer Ausstellung" mit endlosem Reichtum an Stimmungen und fabulösem Gefühl für Proportionen. Liszts 2. Ungarische Rhapsodie als Zugabe provozierte die angemessenen Ovationen. Heinz Sichrowsky, NEWS 03.02.2011 Matthias Fletzbergers first Piano-Recital after 20 years Konzerthaus. A sensation is to be reported. Twenty years ago the Austrian Matthias Fletzberger won the most important competitions and quit just when the race around the world had begun. Two years ago he started practicing again. The result shows him as an artist of the first row. Apart from the fact that Beethovens 'Les Adieux' is no piece to begin with: In the area of the late romanticism Fletzberger has to fear nobody. A technique that is up to all challenges, extraordinary feeling for rhythm and inexhaustible strength are impressing at Strawinkys 'Petruschka'. Then two Liszt legends from beguiling, impressionistic rich colouring. Finally, Mussorgskys 'Pictures at an Exhibition' with endless richness of moods and feeling for proportions. Liszts 2. Hungarian Rhapsody as an addition provoked the adequate ovations. Heinz Sichrowsky, NEWS 03.02.2011
Amazon, iTunes, Spotify & Co.