Water Lily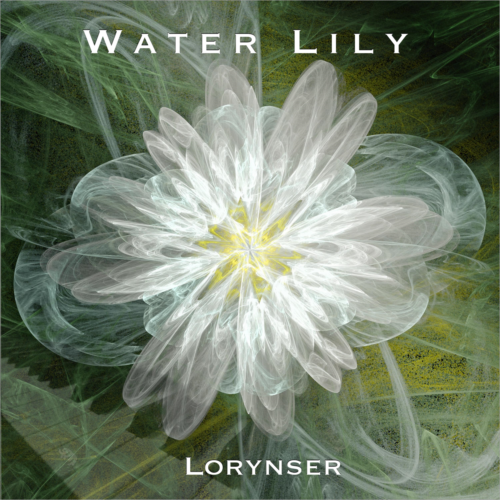 | | |
| --- | --- |
| Artist | Lorynser |
| Title | Water Lily |
| | |
| Release Date | Tuesday, December 29, 2020 |
| Genre | New Age > Neo-Classical |
| | |
| Copyright | © GRML |
| Country | AUSTRIA |
Update Required
To play the media you will need to either update your browser to a recent version or update your
Flash plugin
.
Promotion Text
Emotionen, die die Seele berühren und das Leben spüren lassen
Water Lily heißt das dritte Klavieralbum des Künstlers Lorynser, das den Hörer in eine unerschlossene Welt des eigenen Seins entführt. Kraftvoll, tiefgründig und wunderschön ruht die Seerose in der Mitte eines tiefen Waldteichs als Metapher für die Balance zwischen Innehalten und Unruhe, zwischen Gut und Böse, zwischen Verzweiflung und Hochgefühl. Lorynser verleiht einer Emotionalität Ausdruck, die unsere Seele berührt und uns das Leben spüren lässt.Bildreich und lautmalerisch eröffnet ein Gewitter die Szenerie, das sich klanggewaltig in einen wahren Gefühlsausbruch entlädt. Die tiefen Erschütterungen werden gleichsam genährt und gelindert vom anschließenden Dauerregen, der so plötzlich endet, wie er begonnen hat. Zurück bleiben ein paar kleine Wellen, die behäbig und sanft ins Reich der Tiefe absinken. Innen- und Außenwelt atmen erleichtert auf.Der Abend lässt die Gedanken fliegen über das grünschwarze Wasser, die dunkle Vegetation und die rotorangene Wolkenstimmung. Melancholie macht sich breit und das Herz wird schwer. Lediglich ein paar Wasserläufer muntern auf und balgen sich auf der glatten Wasseroberfläche.Es ist Zeit Abschied zu nehmen. Das Licht des Mondes strahlt in fahlem Schein auf die letzte offene Seerose im Teich. Und Zufriedenheit steigt empor und lässt das Dunkel hinter sich.Die Klänge in diesem Album sind vornehmlich stille, ruhige, behutsame. So wie der leichte Wind stetig über die Wasseroberfläche des Teichs streicht und zarte Wellen kreisen lässt, bringt auch der Pianist sanft aber unaufhörlich das Gemüt zum Schwingen. Lorynser ist kein stilles Wasser, aber ein tiefes. In Water Lily hebt er wahre Schätze an Empfindungen, die von einer berührenden Schlichtheit in eine intensive Seinstiefe hinabreichen und funkelnd der Seele auf den Grund gehen.*** ENGLISH VERSION ***Water Lily is the name of the third piano album by the artist Lorynser, which takes the listener into an unexplored world of his own being. Powerful, profound and beautiful, the water lily rests in the middle of a deep forest pond as a metaphor for the balance between pause and restlessness, between good and evil, between despair and elation. Lorynser gives expression to an emotionality that touches our soul and makes us feel life.A thunderstorm, rich in imagery and onomatopoeic, opens the scene, which discharges itself sonorously into a true outburst of emotion. The deep shocks are equally nourished and soothed by the following continuous rain, which ends as suddenly as it began. What remains are a few small waves that sink ponderously and gently into the realm of the deep. The inner and outer worlds breathe a sigh of relief.The evening lets the thoughts fly over the green-black water, the dark vegetation and the red-orange clouds. Melancholy spreads and the heart becomes heavy. Only a couple of pond skaters cheer up and scruffle on the smooth surface of the water.It is time to say goodbye. The light of the moon shines in a pale glow on the last open water lily in the pond. And contentment rises, leaving the darkness behind.The sounds in this album are mainly quiet, calm, cautious. Just as the light wind strokes steadily over the surface of the pond, making delicate ripples, the pianist gently but ceaselessly makes the mind vibrate. Lorynser is not a still water, but a deep one. In Water Lily he raises true treasures of sensations that descend from a touching simplicity into an intense depth of being, sparkling to the bottom of the soul.
Management / Booking
Get in contact
Amazon, iTunes, Spotify & Co.