Eugen Suchon: Piano & Violin Works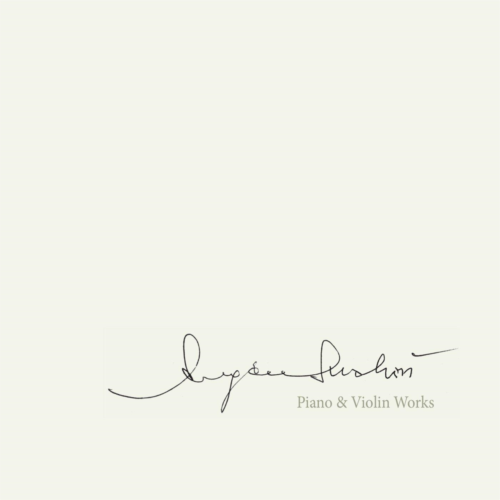 | | |
| --- | --- |
| Artist | Ladislav Fanzowitz / Milan Pala |
| Title | Eugen Suchon: Piano & Violin Works |
| | |
| Release Date | Saturday, November 12, 2011 |
| Genre | Classical > Piano Duet |
| | |
| Copyright | © PAVLIK RECORDS |
| Country | SLOVAKIA |
Update Required
To play the media you will need to either update your browser to a recent version or update your
Flash plugin
.
Promotion Text
Exclusive title Slovak composer Eugen Suchon
"... People themselves set their own fate... from moments of fellowship, friendship, chance and dreams, which were once or are now reality. It is necessary only with immense persistence and effort to maintain the gift which nature has presented us with and, thought there is the risk of costly failure, not to fear going further to our goal... Believe me, it is an exquisite feeling to look back and see that one's life and endeavours have borne fruit. And the Slovak earth, even in barren times, has produced its fruit. If today our music is in full bloom, if it has from its depths something to tell the world which we have become accustomed to calling modern, let us thank our land for it, the songs of this land. Let us protect it, indeed, it has shone on our centuries-long history and given us love and life..." National Artist Eugen Suchoň The introduction without scheme... Normally, I should start with the licitation of biographical data about Eugen Suchoň. However, I am pushed to drop it and leave the facts for later, because in areas, where several massive energies meet, nothing stays solid; everything obtains new shapes, colours, new relations are created in the micro-world and the macro-world and new objects and phenomena appear. Something must disappear and something gets discovered. On this CD, four massive forms of energy meet. The first one is the music, of course, with its capricious changeability, savageness and rampancy. The second energy found its place in the personality of Eugen Suchoň. Another irresistible form of energy are Ladislav Fanzowitz and Milan Paľa. This constellation guarantees pure music, resolution, consistence, sincerity and submission to something that is higher than me – although I am a famous musician and people applaud me in concert halls, theatres, music clubs, lounges and apartments etc. Firstly, I´ll try to make a small profession (it is not a tentative to define anything!); music is one of the mythical proto-energies that inhibit the light-headed will of the modern person to escape the culture medium of ages and eternity. This fundamental power of music was very quickly captured by Mr. professor and maestro Eugen Suchoň. The fact he is often referred to as ballad-maker, rhapsody-maker and the bard of the Slovak music culture is not just a self-conceited caprice of a theoretician, a professional in musicology or a researcher. It is the same as in the ancient myths, eposes and legends: one wants to tell the world something vertiginous, something special, about something with no concrete shape, line, height and width, no weight, about something that is not determined with a date, coordinates or other data. But if one really wants to talk about the fascinating "something", one has to respect the necessity to give it a shape, a scheme and a form. The word of a myth or an epos is one of the initial forms of this great narrative. But just before the word, there is music and image. The two ways of expression capture the content of a great story, make it concrete, form it, but also leave its initial content be. Those are myths and eposes and those are their sprouts – ballads and rhapsodies. Suchoň´s music incredibly balances on the verge of a huge mysterious story of the man and the creative sharpness, invention and composition technique. On one hand it is always restless, on the other hand it offers enough opportunities even for those that likes and yields to naming, classifying, systemizing, categorizing and set up the claim of a learned person to apply forms to this torrent of energy and ideas. However, in spite of all these respectable tentative, Suchoň´s music remains provocatively unknown. Even the maestro had a dilemma in this field: he wanted to bear testimony to music in a work of theory. But he did not convince many people; where there is a source of pure essence of music, seeds of musical and theoretical morality cannot grow. Suchoň accepts only people that are not afraid to learn som
Management / Booking
Get in contact
Amazon, iTunes, Spotify & Co.