Pariser Symphonien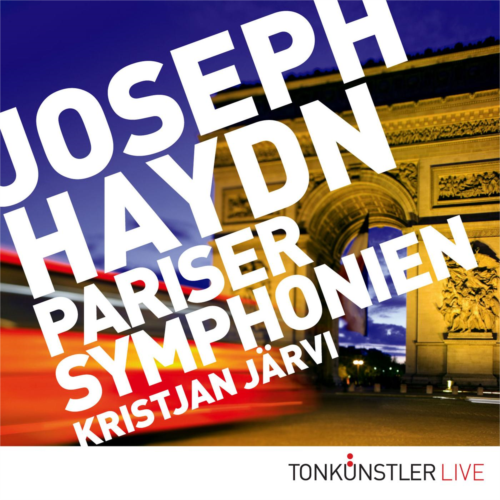 Update Required
To play the media you will need to either update your browser to a recent version or update your
Flash plugin
.
Promotion Text
Haydn: Pariser Symphonien
Das Tonkünstler-Orchester Niederösterreich zählt zu den traditionsreichsten und wichtigsten Institutionen der österreichischen Musikkultur und beschreitet gleichzeitig unkonventionelle Wege in die Zukunft. Einerseits gründen sich sein Repertoire und seine Klangkultur auf eine über 100-jährige Geschichte und solide Interpretationstradition; Die Wiener Klassik und die Romantik bilden einen Eckpfeiler des Tonkünstler-Repertoires. Andererseits hat das Orchester unter der Leitung ihres Chef dirigenten Kristjan Järvi Initiativen zur Aus wei tung des konventionellen Repertoires ergriffen. Der in Estland geborene Dirigent Kristjan Järvi gilt als hervorragender Kommunikator in der internationalen Musikszene. Mit seinen Interpretationen klassischer Orchesterwerke und neuer Musik hat er sich einen hervorragenden Ruf erworben. Er ist Chefdirigent und musikalischer Leiter des Tonkünstler-Orches ters Niederösterreich, mit dem er Großbritannien, Spanien, Deutschland, Japan und die baltischen Staaten bereist hat. Er ist bekannt für seinen musikalischen Einblick in ein weit gespanntes Repertoire, das von der Klassik bis in unsere Zeit reicht. The Tonkünstler-Orchester Niederösterreich, the State Orchestra of Lower Austria, is one of the most important institutions of Austrian musical culture, but has also been pursuing unconventional paths into the orchestral future. On the one hand, the orchestra's repertoire and tonal culture are based on a hundred years of history and a solid interpretative tradition. On the other, under the leadership of its dynamic current principal conductor, Kristjan Järvi, the orchestra has taken a number of new nitiatives. The Estonian-born conductor Kristjan Järvi has forged a special connection with audiences across the globe. Renowned as one of the best communicators on the international stage, he has been hailed by The New York Times as 'a kinetic force on the podium, like Leonard Bernstein reborn'. He is been well known for his musical insight into repertoire ranging from the classical period to the twenty-first century.
Amazon, iTunes, Spotify & Co.