Clap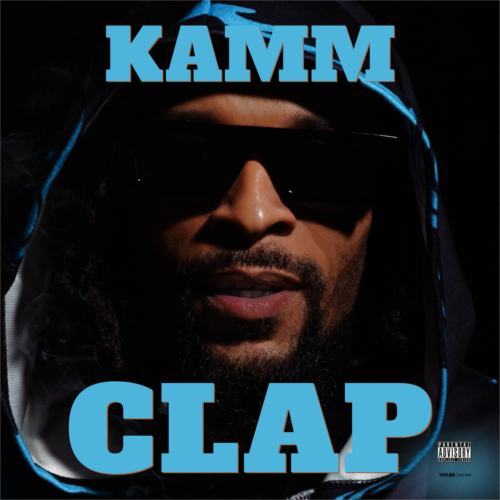 | | |
| --- | --- |
| Artist | KAMM |
| Title | Clap |
| | |
| Release Date | Wednesday, May 24, 2023 |
| Genre | Hip Hop/Rap > Hip Hop |
| | |
| Copyright | © VAM-United Records |
| Country | GERMANY |
Update Required
To play the media you will need to either update your browser to a recent version or update your
Flash plugin
.
Promotion Text
KAMM Drops the Electrifying Single "Clap" to Set the World on Fire!
Unveiling the Ultimate Anthem: KAMM Drops the Electrifying Single "Clap" to Set the World on Fire!Saarbrücken, Germany - May 17, 2023 - Brace yourselves for a musical revolution as VAMUnited's extraordinary Hip-Hop/Funk prodigy, KAMM, unleashes an unprecedented sonic experience with the release of his highly anticipated single, "Clap". Prepare to be transported to a realm where boundaries are shattered, and a new era of musical ingenuity reigns supreme.As the world yearns for a fresh soundscape, KAMM emerges as the harbinger of change, with "Clap" serving as a melodious testament to his artistic brilliance. Crafted by the genius hands of Music Producer Mr.RAZ, this chart-topping sensation commands you to surrender to its infectious rhythm and groove."Clap" transcends geographical barriers, encapsulating the universal language of music. It's a sonorous invitation to unite and celebrate the unbreakable spirit within ourselves, while echoing the collective longing for positivity and good vibes across nations. KAMM invites partygoers, dancers, and seekers of all things uplifting to experience a transcendental journey that will ignite their souls.This phenomenal single ignites the essence of life, beckoning listeners to unleash their inhibitions and embrace the freedom to move their bodies. With pulsating beats and mesmerizing melodies, KAMM's "Clap" resonates with a generation yearning for unforgettable moments on the dance floor.From the first note, KAMM's inimitable style captivates, leaving an indelible mark on the hearts and minds of his ever-growing fanbase. With "Clap," he further cements his status as a trailblazer, redefining the boundaries of contemporary Hip-Hop and Funk, while infusing it with his unique flair.Join the revolution, let loose, and embark on an exhilarating journey with KAMM's groundbreaking new single, "Clap". Experience the unparalleled energy, infectious beats, and unwavering positivity that only KAMM can deliver. Get ready to groove, dance, and immerse yourself in the revolutionary soundscape of "Clap" - an anthem that demands to be heard!For press inquiries, interviews, or further information, please contact:VAM-United Records, Mr. Razvan Caraiman | Office@vamunited.de | +49.681.9581188.About VAM-United Records: VAM-United Records is a cutting-edge indie music label dedicated to nurturing and promoting emerging talent across a diverse range of genres. With a passion for innovation and creativity, VAM-United Records empowers artists to break barriers, redefine conventions, and captivate audiences worldwide. Through strategic partnerships, groundbreaking releases, and unparalleled support, VAM-United Records is at the forefront of the music industry, revolutionizing the way we experience music.
Management / Booking
Get in contact
Amazon, iTunes, Spotify & Co.