Glasba za Ravensbruck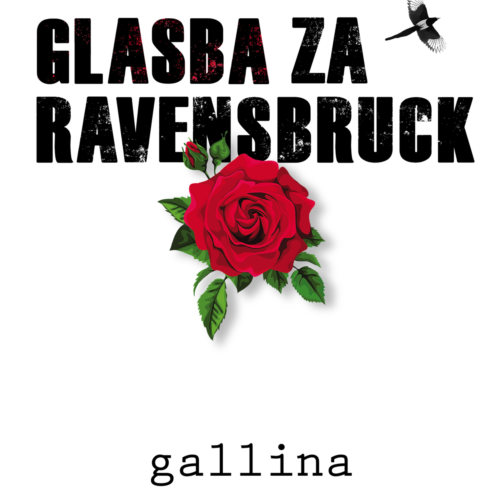 | | |
| --- | --- |
| Artist | Gallina |
| Title | Glasba za Ravensbruck |
| | |
| Release Date | Friday, July 16, 2021 |
| Genre | Vocal |
| | |
| Copyright | © ZKP RTVSLO |
| Country | SLOVENIA |
Update Required
To play the media you will need to either update your browser to a recent version or update your
Flash plugin
.
Promotion Text
Gallina - Glasba za Ravensbrück
O PROGRAMU ALBUMAAlbum z naslovom »Glasba za Ravensbrück« je posnetek koncerta iz Mestnega muzeja v Ljubljani, na katerem je vokalna skupina Gallina ob spremljavi harmonikarke Neže Torkar in citrarke Franje Kočnik predstavila edinstven projekt, ki slovenske ustvarjalke - pevke, instrumentalistke in skladateljice - na svojstven glasbeni način povezuje z zgodovinsko odmaknjenimi dogodki v Ravensbrücku v Nemčiji. Ravensbrück je bil največje žensko koncentracijsko taborišče druge svetovne vojne in že nekaj let se na pobudo organizatorja Christopha Wichtmanna na prizorišču nekdanje tekstilne tovarne taborišča odvijajo koncerti različnih narodnostnih skupin. V letu 2018 je bila k sodelovanju povabljena vokalna skupina Gallina, ki je skupaj z glasbenicama izvedla koncert, na katerem so bila prvič predstavljena nova dela skladateljic: Katarine Pustinek Rakar, Melani Popit, Teje Merhar in Ane Zlobko. Izvajalke in skladateljice so bile s izbrane tudi na podlagi starosti, saj gre za dekleta in žene v istih letih kot je bila večina taboriščnic v sprva delovnem taborišču. Danes, osemdeset let pozneje, pevke vokalne skupine Gallina ob spremljavi harmonike in citer, izvajajo cikel pesmi Meni se zdi da prihaja pomlad Katarine Pustinek Rakar. Delo je nastalo na podlagi pesmi, ki so jih v Ravensbrücku prepevale slovenske taboriščnice, imenovane tudi Ravensbriške srake. Prepevale so jih tiho, ponoči, ob budno odprtih očeh in ušesih stražark, ki so pazile, da se v bližino ne bi prikradla katera od paznic in nočno petje kaznovala. V spomin in opomin na dogodke v Ravensbrücku so nastale nove avtorske kompozicije mladih skladateljic. Skladba Das Ende Melani Popit je napisana za pripovedovalko, vokalni kvartet in harmoniko, na suhoparno, prozno besedilo, sestavljeno iz statističnih podatkov o taborišču. Skladba Ane Zlobko Zimski dan je napisana za vokalni kvartet in harmoniko, na besedilo Simona Gregorčiča in vsebuje prvine jazzovske kompozicije. Hrepenenje skladba Teje Merhar za vokalni kvartet in citre pa je nastala na besedilo Franceta Zbašnika.Zgoraj naštete novitete so edinstven primer v slovenski glasbeni literaturi, saj se skladbe za ženski kvartet, harmoniko in citre v njej pojavijo prvič. S pretresljivimi kompozicijskimi sredstvi in tenkočutno izvedbo nas glasbenice opominjajo, da nas zgolj časovna razdalja loči od grozljivih dogodkov 2. svetovne vojne, hkrati pa družbi postavljajo ogledalo, širijo zavest in ohranjajo spomin, ki naj bo v opomin prihodnjim generacijam.Ana Erčulj, umetniška vodja vokalne skupine GallinaABOUT THE ALBUM PROGRAMMEThe album entitled "Music for Ravensbrück" is a recording of a concert at the City Museum of Ljubljana, at which the vocal group Gallina, accompanied by accordionist Neža Torkar and zither player Franja Kočnik, presented a unique project that connects Slovenian artists – singers, instrumentalists and composers – with historically remote events in Ravensbrück, Germany, in an extraordinary way.Ravensbrück was the largest women's concentration camp of the Second World War, and for several years now, on the initiative of organiser Christoph Wichtmann, concerts of various ethnic groups have been taking place on the site of the camp's former textile factory. In 2018, the vocal group Gallina was invited to participate. Together with two instrumentalists, they performed a concert of premiere performances of new works by composers Katarina Pustinek Rakar, Melani Popit, Teja Merhar and Ana Zlobko. The performers and composers were selected partly on the basis of their age, as they are the same age as most of the girls and women who were interned in the original labour camp.Today, eighty years later, the singers of the vocal group Gallina, accompanied by accordion and zither, perform the cycle of songs Meni se zdi da prihaja pomlad (It Seems to Me that Spring is Coming) by Katarina Pustinek Rakar. The work was created on the basis of songs sung in Ravensbrück by Slovenian interns, also kno
Amazon, iTunes, Spotify & Co.