Rückblick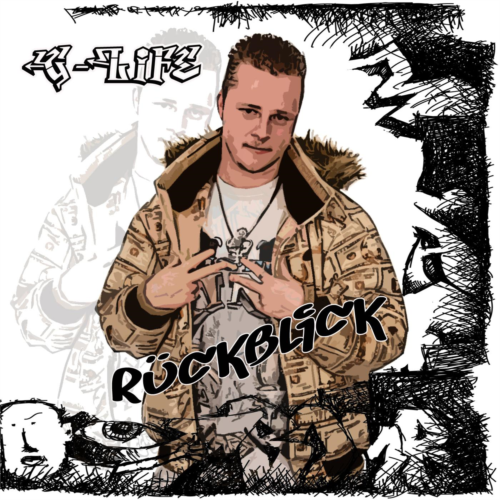 | | |
| --- | --- |
| Artist | G-Life |
| Title | Rückblick |
| | |
| Release Date | Friday, September 4, 2009 |
| Genre | Hip Hop/Rap > Hip Hop |
| | |
| Copyright | © Doggy Stylez |
| Country | GERMANY |
Update Required
To play the media you will need to either update your browser to a recent version or update your
Flash plugin
.
Promotion Text
Mit "Rückblick" zeigt G-Life deutschen HipHop mit Sinn,Verstand und Tiefgang !
German: Mit seinem ersten MixTape landete "G-Life" schon einen vollen Erfolg. Nun gibt es endlich das erste Album. Auf seinem Debut Album zeigt der junge Hamburger Rapper, dass er sich auf dem Weg in die obere Liga der deutschsprachigen MCs befindet. Mit wirft der junge Rapper einen Blick zurück auf die letzten Jahre seines Lebens und seiner Kindheit. 19, in Text und Musik, ausdrucksstarke Tracks haben es aufs fertige Studioalbum geschafft und zeigen die heitere wie auch ernste Seite von "G-Life". Produziert wurde das musikalisch und thematisch abwechslungsreich Album vom Top-Produzenten Akira Sun. Fette Features von FlexXx, Koup, KAO, Kalle, Twice, JB und Assasina sowie zwei Beats von Beatceps runden das gesamte Meisterwerk ab. Mit diesem Album weist G-Life auch einmal eine neue Seite des deutschen Raps auf und zeigt das Hamburg nicht gestorben ist, sondern immer noch lebt! Diese Platte ist, vor allem wenn man bedenkt, dass G-Life gerade erst ein Newcomer im deutschen Rapbiz ist, schon ein absolutes Highlight in der aktuellen Hip Hop-Kultur! English: With his first Mixtape "Chroniken eines G's" "G-Life" had a big success. Finally his first Album was released. On his Debut-Album shows the young Hamburg Rapper, that he is on the best Way into the Top League of german MCs. "Rückblick" is a Retrospective of the last Years of his Life and his Childhood. 19 Tracks, expressional in Lyric & Music have found their place on the finished Studio-Album and show the humorous and serious Side of "G-Life". The Album was produced by the Top Producer Akira Sun. With top Features from FlexXx, Koup, KAO, Kalle, Twice, JB and Assasina, as well 2 beats from Beatceps, it rounds up this Masterpiece. With this Record shows G-Life a new Side of german Rap and makes clear that Hamburg is still alive! If you think about that G-Life is a Newcomer of the german Rap biz, this Record is a real Masterpiece of modern Hip-Hop Culture.
Management / Booking
Get in contact
On Air
Radio Karussell (AUSTRIA)
http://www.radio-karussell.com/
Denk Nach (G-Life)
Ein Leben voller Hoffnung (G-Life)
Ewiges Licht (G-Life)
Fresh out the Box (G-Life)
Halt durch (G-Life)
Hamburg (G-Life)
Homies (G-Life)
Kein Ausweg (G-Life)
L.O.V.E (G-Life)
Leben im Ghetto (G-Life)
Meine Abrechnung (G-Life)
Schlaflos (All I Need Is Time) (G-Life)
Spanish Nightz (G-Life)
Unglaublich (G-Life)
Vater (G-Life)
Wack Mcees (G-Life)
Was Frauen wollen (G-Life)
Wenn doch alle Engel wären (G-Life)
Wir sind Back (G-Life)
Amazon, iTunes, Spotify & Co.