Maaruthe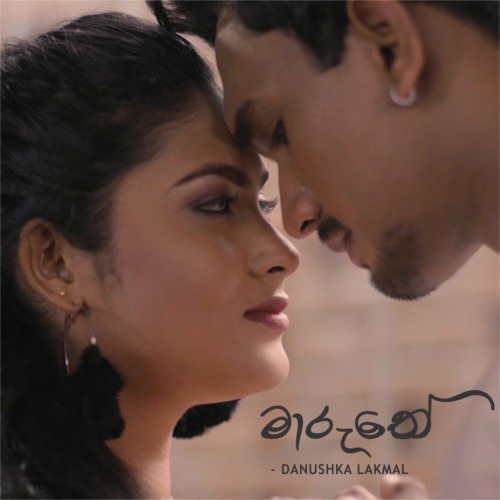 | | |
| --- | --- |
| Artist | Danushka Lakmal |
| Title | Maaruthe |
| | |
| Release Date | Tuesday, December 24, 2019 |
| Genre | Pop > Indian Pop |
| | |
| Copyright | © Maaruthe (Danushka Lakmal) |
| Country | SRI LANKA |
Update Required
To play the media you will need to either update your browser to a recent version or update your
Flash plugin
.
Promotion Text
Maaruthe
මාරුතේ...Roaring breeze…මාරුතේ ගැහි ගැහි සීතෙකRoaring breeze, shivering in freezing coldඋනුහුමේ වෙලි වෙලි සියොලගIn warmth, cuddle up in your armsසීරුවෙන් සිප ගනිම් මුදු සිනිදු තොල් අගSlowly I'm kissing your soft mild lipsඇවිලේ ඇවිලේIt's flamingමාරුතේ….පෙම් සුව ගින්නේRoaring breeze … amorous fireනිවුනේ නිවුනේSoothing it's soothingඔබනිසා... හැගුමන් මිහිරේ //Because of you.. my feelings sweetheart//නිල් විලේ ගිලි ගිලි හවසකdrowning in intimate eveningsරත් පියුම් පිරි මැද සිබ සිබStirring bosom and kissing overඔබෙ නුරා පෙම් සුවෙන් නිවී නිවී සැනසුනYour lust romance soothes meරෝස කන්පෙති පහස තැවරුණRosy ears comforts meහාදු වැස්සක සුවද කැටිවුනWith a rain of kisses in fragranceමාගෙ සදවතියේ... නිවෙමි ඔබ තුරුලේ..My dazzling girl.. I'm soothing in your cuddle..ධනුෂ්ක ලක්මාල්Danushka lakmal
Management / Booking
Get in contact
Amazon, iTunes, Spotify & Co.