Mirror of Society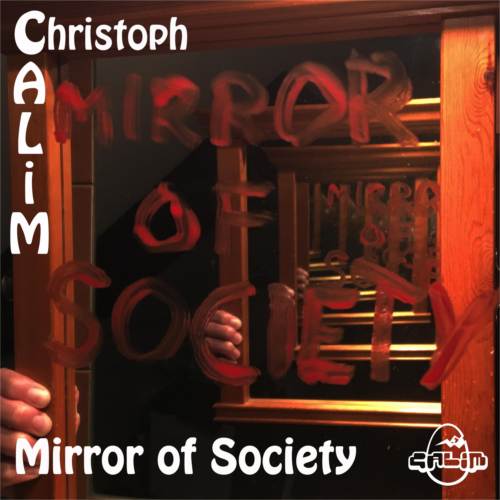 | | |
| --- | --- |
| Artist | Christoph CALiM |
| Title | Mirror of Society |
| | |
| Release Date | Friday, April 29, 2022 |
| Genre | Pop > Alternative Pop |
| | |
| Copyright | © Guardians of the Earth |
| Country | AUSTRIA |
Update Required
To play the media you will need to either update your browser to a recent version or update your
Flash plugin
.
Promotion Text
Mirror of Society
Singer/Songwriter Christoph CALiM releases "Mirror of Society" in April 2022 – a song that documents world incidents and asks the social-critical question if all the negative happenings in our current society are a punitive act by "God" and "Devil" or if they are simply the sad mirror of our society: A never-ending climate change debate – already surrounded by countless natural disasters – which is confronted with a greed for eternal capital growth; an American president who incites his own people to storm the Capitol; a Brazilian president who pushes the clearing of the rainforest – a unique natural treasure; religiously motivated murders, rapes of women and child abuse worldwide; politicians who degenerate into puppets of the powerful economy lobbies and totally forget the well-being of the people; a worldwide pandemic that stops a "normal" social life, catapults millions of people into poverty, but has doubled the wealth of the ten richest people in the world and is also causing a massive division in society ..."There is no devil, no deity – in this mirror of our society," Calim sings in his observations. And he adds self-critical: "So maybe the beast, the devil are we - in this mirror of our society." In his song documentation, performed from a melancholy distance, Christoph Calim leaves it open if humanity will get a second chance and has the potential to improve. There is no room for a customary pop romance through rose-tinted glasses – the song only rebeats cool and down-to-earth all those incidents that have dominated our world in the last years. "The politicians on their money missions forget the people in their dumped decisions. Is this the devil? Oh tell me, is this the devil?"Christoph CALiM calls his songs a "Heartwarming Music". Calim is a "Guardian of the Earth", a singing poet, a builder of bridges between different cultures, languages, times, worlds and spirits. Through the power of music & words he opens hearts, arms and gates into a new era of peace & freedom on earth and in our society. As an open minded and worldwide acting artist he writes his songs in different languages and different music styles. The Singer/Songwriter combines a variety of music genres such as Pop, Folk, Rock, Reggae, Jazz, Latin, Blues, Rap or World Music. Christoph Calim is an artist with open eyes and arms, with content on the pulse of the time and always sings for the audience with heart and brain at the same time and in full intensity. Singing, (song-)writing and playing guitar is his way to activate feelings, to provoke thoughts and to spread hope & love. "I'm a man of the earth, not a man of a state. I live to love, I don't live to hate!", underlines Calim.
Management / Booking
Get in contact
Amazon, iTunes, Spotify & Co.