Es wintert scho eina...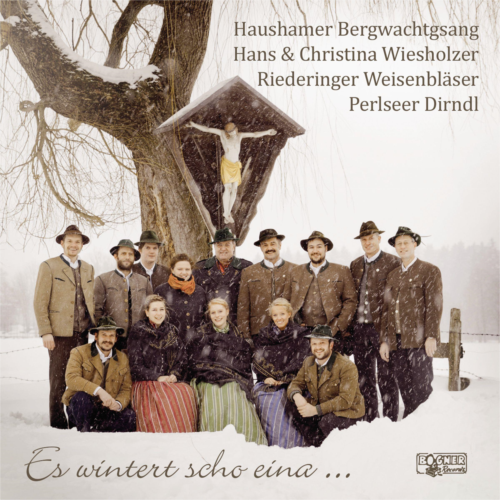 Update Required
To play the media you will need to either update your browser to a recent version or update your
Flash plugin
.
Promotion Text
Ruhe und Vorfreude auf Weihnachten
Die Perlseer Dirndl und den Haushamer Bergwachtsgsang verbindet eine lange Sängerfreundschaft und nach der ersten gemeinsamen CD "Bei da Lindn" stand bald fest, "wir machan numoi was zam". Da beide Gruppen einige ihrer Lieblingsweihnachtsliederauf einem Tonträger festhalten wollten, entstand der Entschluss, eine Weihnachts- CD zu machen, die frische Akzente mit einer besinnlichen Stimmung vereint. Die Riederinger Weisenbläser haben zusammen mit Susanne Wiesner bei den "Riederinger Hirtabuam" gespielt und somit schon früh gemeinsam verschiedenste Adventssingen erlebt. Deshalb wurde nicht lange überlegt, wer am besten als Weisenbläser auf die CD passen könnte. Da Christina und Hans Wiesholzer seit langer Zeit in ihrer Heimat Pfraundorf Rorate und Adventsveranstaltungen als Duo gestalten, ergeben sie eine wunderbare musikalische Ergänzung. In der oft hektischen "staaden Zeit" kommt die Besinnlichkeit meist zu kurz. Deshalb hoffen wir, mit unseren Klängen, ein Stück Ruhe und Vorfreude auf Weihnachten zu vermitteln.
Management / Booking
Get in contact